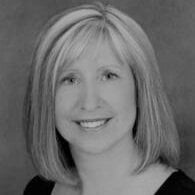 A little about me
Prior to relocating her family to Oregon in 1992, Patty earned a J.D. degree from Chicago-Kent College of Law and practiced civil litigation and probate law at a large law firm in the Midwest. After that, she worked for a time at the corporate offices of Motorola. She also enjoyed her time spent teaching real estate classes at a local community college.
In 2002, Patty departed from the legal and teaching environment choosing to pursue real estate development and sales. In her real estate practice, she confidently uses her contracting and negotiation skills to ensure that every detail of a sale is expertly handled.
For many years and currently, Patty serves on the PMAR Professional Standards Committee, PMAR Brokerage Risk Management Committee, and the RMLS Hearings Committee which promote the highest ethical standards for their members.
Her diverse background and training serve her well in her current position as the Oregon Managing Principal Broker, and the Washington Designated Managing Broker at Soldera Properties, Inc. Her overall real estate knowledge and problem-solving expertise provide the Brokers at Soldera Properties excellent advice along with a level of support and guidance that is second to none in the industry.
If you have a real estate question or are interested in joining Soldera Properties, Inc., give Patty a call at 503-310-1775.
Explore The Latest Market Trends
Find out everything you need to know about our local home sales, schools, businesses, and more.
The Next Step?
If you are ready to take the next step towards your buying or selling goals, please provide your information and we will reach out to you right away.